NEWS - 2010 August
FROM Missouri Association of REALTORS(r)

Contact: Anne Cicero
Office: 1-800-403-0101, ext. 130
E-mail: annecicero@morealtor.com
Aug. 27, 2010
James T. Elcock named finalist for National Association of REALTORS® Good Neighbor Award
(COLUMBIA, MO.) Missouri Association of REALTORS® (MAR) member James T. Elcock, Ph.D., of Elcock Properties in St. Charles, Mo., has been recognized by the National Association of REALTORS® as a finalist for REALTOR® Magazine's 2010 Good Neighbor Awards.
The Good Neighbor Awards program, which was established in 2000, honors REALTORS® who give freely of their time and money to serve their communities. This November, five winners will be selected from among the 10 finalists to receive a trip to the 2010 National Association of REALTORS® Conference & Expo in New Orleans, in addition to national media exposure and a $10,000 grant for their charitable cause. Five honorable mentions will receive a $2,500 grant. Award winners will be named in the Nov./Dec. issue of REALTOR® Magazine.
Elcock founded the Kids Against Hunger, Metro St. Charles/St. Louis satellite to provide nutritionally rich food to hungry children in the U.S. and abroad. Since 2009 he has distributed more than 550,000 meals locally, nationally and internationally. He also has coordinated more than 3,000 volunteers to assemble the 23-cents-per-serving rice-based meals.
Elcock has been a member of MAR for more than five years, and he has more than 20 years of experience in the real estate industry. He currently serves on MAR's Board of Directors, Commercial Committee and Economic Development Council. He also is vice chair of MAR's Technology Committee.
"We are extremely pleased to learn that Jim has been nominated for this prestigious national award," said R. Dennis McClelland, CEO and executive vice president of MAR. "He is an incredible asset to the communities of St. Charles and the St. Louis metropolitan area, as well as to MAR, and he is tremendously deserving of this recognition.
The other nine finalists are:
James Arnhold, Source Realty, LLC, Virginia Beach, VA

Keri Kidd Cannon and Pam Kidd, Fridrich & Clark Realty LLC, Nashville, TN

Cathie McGregor Critchlow, The Franklin Group Morgan LLC, Morgan, Utah

Janice Mueller, RE/MAX Creative Realty, Lexington, KY

Joseph D. Perry, RE/MAX-Gold, Clovis, Calif.

Dave Philp, Coldwell Banker Burnet, Chaska, MN

Thomas Joseph Rempson, T.R. Lawing Realty Inc., Charlotte, NC

Wendy and John Rocca, Century 21 Commonwealth, Watertown, MA

Kim Turley, Prudential California Realty, Yucaipa, CA
Click here for more information on the NAR Good Neighbor Award.

Copyright © 2009-2013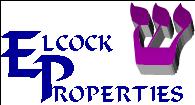 All rights reserved by Elcock Properties / Terms